Menu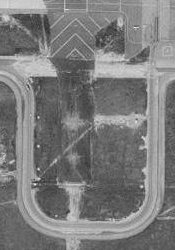 Airport Drive-In

2711 North Temple
Salt Lake City, Utah

(Before 1948 - After 1975)

The Airport Drive-In opened before December 1948
1
and closed after 1975.
2
The theater was owned by Ray F. Wilmart and had a capacity of 300 cars.
3
The drive-in was located just south of one of the runways of the Salt Lake Airport. The theater has been demolished, possibly to allow for an extension of the runway.
1. The Airport Drive-In was listed in the Salt Lake City Classified Business Directory for 1948 and 1954, but not in the 1957 or later directories.
2. According to
"Excel fle"
, movietheatre.org, the Airport Drive-In showed movies from about 1950 to 1975.
3.
"Airport Drive-In"
, drive-ins.com/theater, December 2005