Menu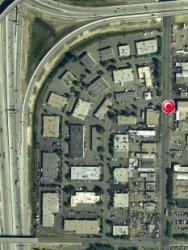 Autorium Drive-In

2546 South 300 West
South Salt Lake, Utah

(1947 - 1965)

The Autorium Drive-In was owned by C. E. Alsop[1] and opened sometime before 1948.[2] The theater had a capacity of 500 cars[3] and was located at 2546 South 300 West.
A 1960 advertisement for Autorium Drive-In reminded patrons of a "new playground for the kiddies".[4]
The Autorium Drive-In stopped advertising in the newspaper between June 1963 and June 1964,.but was still listed in the phone book for June 1965.
1. "drive-ins.com/theater/uttauto", drive-ins.com, retrieved 21 May 2020
2. Salt Lake City Classified Business Directory, December 1948, 1954-1955, 1957, 1958, 1959, 1963, June 1964, June 1965
3. "drive-ins.com/theater/uttauto", drive-ins.com, retrieved 21 May 2020
4. "Advertisements", Autorium Drive-In (South Salt Lake), Salt Lake Tribune, 1 July 1960, page 8B