Menu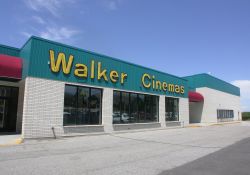 Reed Walker opened the twin-screen Walker Cinemas in Perry, Utah in 1978. Two screens were added to the theater in 1980, and another two in 1996. A final addition of two screens in 2003 brought the theater up to a total of eight.
1
Six of the eight auditorium are equipped with cry rooms.2


1.
"Small town, big entertainment"
, Standard-Examiner, 19 March 2003
2.
"Movie Cry Rooms"
, ABC 4 News, 21 January 2004